What if you can find important documents by knowing what it is versus where it is?
M-Files Online is a Gartner-leading Content Services Platform that specializes in intelligent information management through AI machine learning. A highly efficient application that can be deployed on the Cloud, On-Premise, or in hybrid configuration.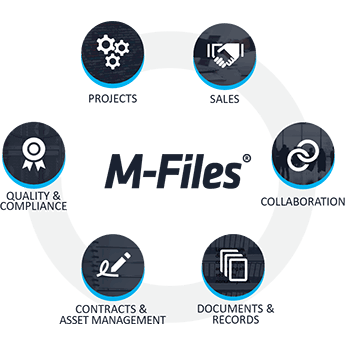 SAY GOODBYE TO CONTENT CHAOS
Content chaos is a rampant problem among many companies from all sorts of industries, that is due to the continuous overflow of information that businesses consume. From clients, partners, operations, and logistics, businesses receive and process thousands of documents and information yearly.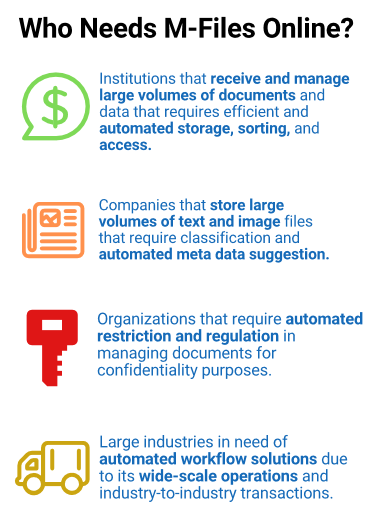 This is where M-Files come in. With its AI-backed machine learning system, it intelligently stores and manages information that can be done through a workflow. Its three main pillars: Meta-data based, Repository Neutral, and Intelligent, makes it a leading content management application thanks to its flexibility and user-friendliness.

VERSATILE AND INTELLIGENT APPLICATION

While a document management at its core, M-Files has many solution templates that can be customized to meet your business' growing demands.

Human Resources, Finance, Contract Management, Construction, Architecture, Engineering, Insurance, Real-Estate, and many more are among its many solutions template that you can get to increase efficiency and collaboration in your business.

Still, the bread and butter of M-Files is its meta-data driven system that makes it a seamless and intelligent document management application. Check out its intelligent services below: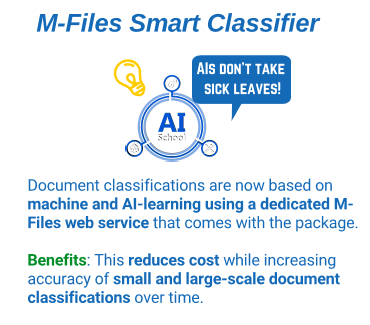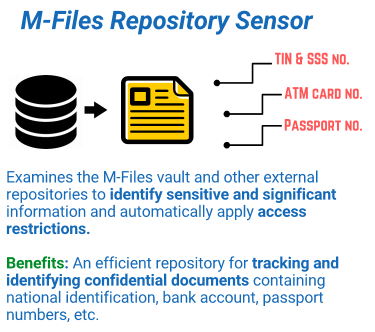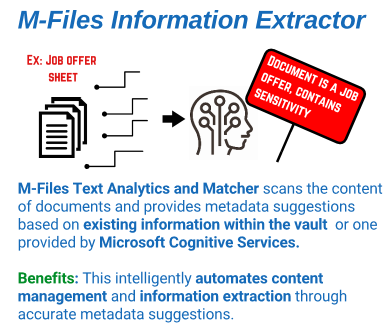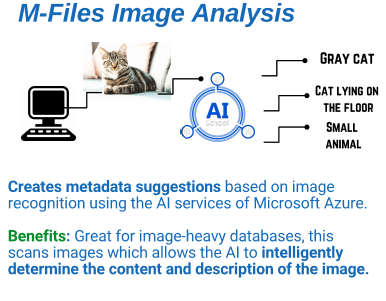 For more information, you may check our latest brochure by clicking this link below:

M-Files Online Brochure 2019.pdf